What is Deep Cleaning?
A deep cleaning goes well, a lot deeper than a general house cleaning. While it may cost more, it ensures that every nook and cranny of your home gets a good cleaning. After a deep cleaning, regular weekly or bi-weekly cleanings help keep things polished and clean, giving you more time in between the necessary deeper cleaning services.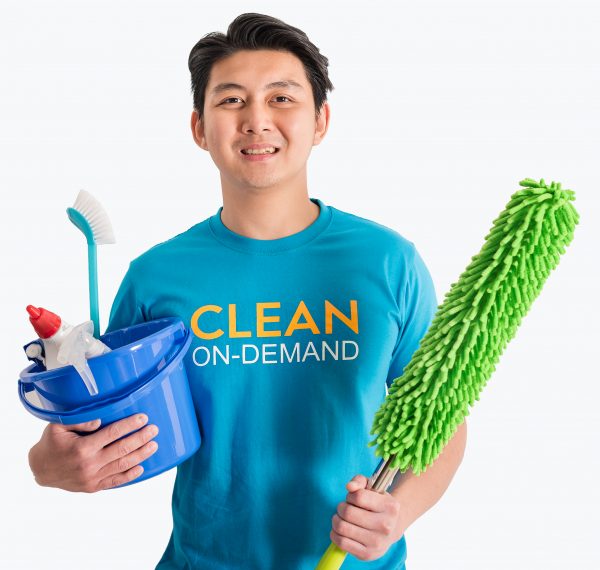 What Does Deep Cleaning Include?
Deep cleaning when done by professionals includes services you won't see in your routine cleaning services. We aren't talking about dusting and vacuuming here. Instead, we're talking about serious cleaning in areas that may not have been touched in months.
Marble Polishing
Marble takes a beating over time. You may not even realize how dull or etched your marble looks until you have it polished. Marble polishing brings your marble countertops back to life, buffing out the scratches and stains and breathing new life into this beautiful surface.
Eliminate germs in your home once and for all with a home fogging. Using a variety of techniques including fogging canisters and fogging devices, a disinfect gets released into the air, settling on all surfaces in the room. The germs that you brought in on your suitcase or purse, that sits on your countertop, and linger in the air just from the people living in your home will disappear, leaving you with germ-free surfaces.
Upholstery Cleaning
Eliminating debris, dust, and other particles from your couches and chairs are vital to a thoroughly clean home. With special brushes, baking soda, and a powerful vacuum, we can thoroughly clean your upholstery, leaving it looking and smelling fresh.
Cleaning Blinds and Curtains
Dust and debris naturally settle on your blinds and window treatments, making the air feel musty and bothering allergies. As a part of your deep cleaning process, carefully clean your blinds one slat at a time. If you have curtains, check the label. Do they require dry cleaning or can you throw them in your washing machine? If you aren't up for washing them, at the very least, shake them out to get rid of the dust and debris that settles.
Garden and Balcony Cleaning
Don't forget about your home's exterior. Your garden area or balcony takes a beating from the weather and regular use. A high-pressure jet can help clean the areas well, stripping them of any dust and debris as well as any mold or mildew growth.
Air Conditioning Chemical Cleaning
Your A/C is probably the last thing you'd think of when cleaning, but think about it – the A/C blows air all over your house. You probably want a unit that's free from dust, debris, and harmful allergens or they'll end up all over your home. A thorough chemical cleaning cleans all parts of your air conditioning unit including the coils, filters, and condenser.
If you can't remember the last time your house was deep cleaned, it's time. A proper deep cleaning gets into those areas that otherwise go overlooked for months at a time accumulating germs, dust mites, and harmful allergens. The right deep cleaning will bring back the beauty to your home.