If there's one thing all renters want from a vacation rental, its cleanliness. If renters are unhappy, they leave unpleasant reviews. Most vacation rental companies use these reviews along with monitoring a unit's cleanliness themselves. If cleanliness becomes an issue, it could cost you financial penalties if you don't keep up with it. It could also cost you future renters depending on the depth of the reviews.
So how do you manage vacation rental cleaning without driving yourself crazy? You need a quality cleaning company to handle it for you. The right cleaning company can make keeping your rental unit in tip top shape a cinch!
Check out the ways the right cleaning service can help you by automating your cleaning services.
Keep the Rental Unit Clean in Between Guests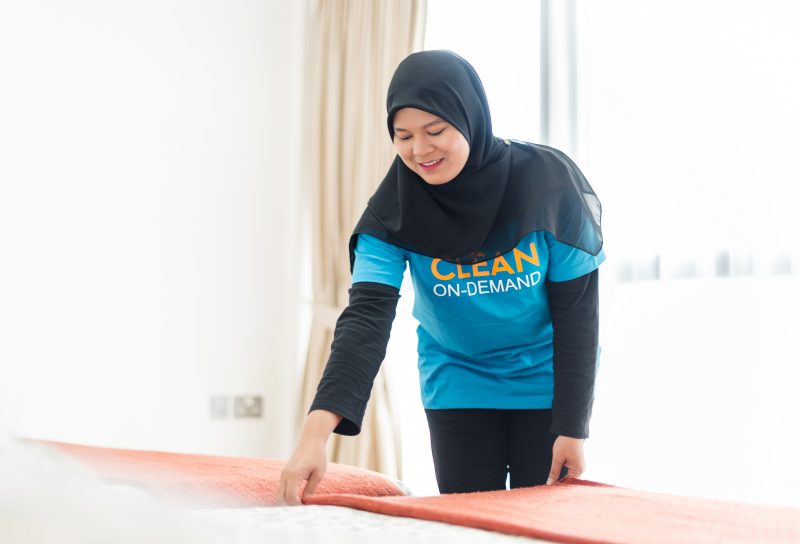 Don't try to handle the dirty work yourself. A professional cleaning service can come in and clean the house or unit from top to bottom. Cleaning services may include simple things like making the bed and doing the dishes. But it can also involve more intensive tasks, such as sweeping, mopping, dusting, vacuuming, and cleaning the bathrooms. Think of it as freshening up the unit for the next guests.
Besides cleaning, the cleaning service can also help you maintain inventory levels of toiletries and supplies. Renters rely on an adequate stock of these important items, such as toilet paper and paper towels. It can affect your rental unit's ratings if you continually run out of supplies as it's an inconvenience to guests. A cleaning service can alert you of any low inventory or broken items, allowing you to stock up in time for the next guests.
Schedule Periodic Deep Cleaning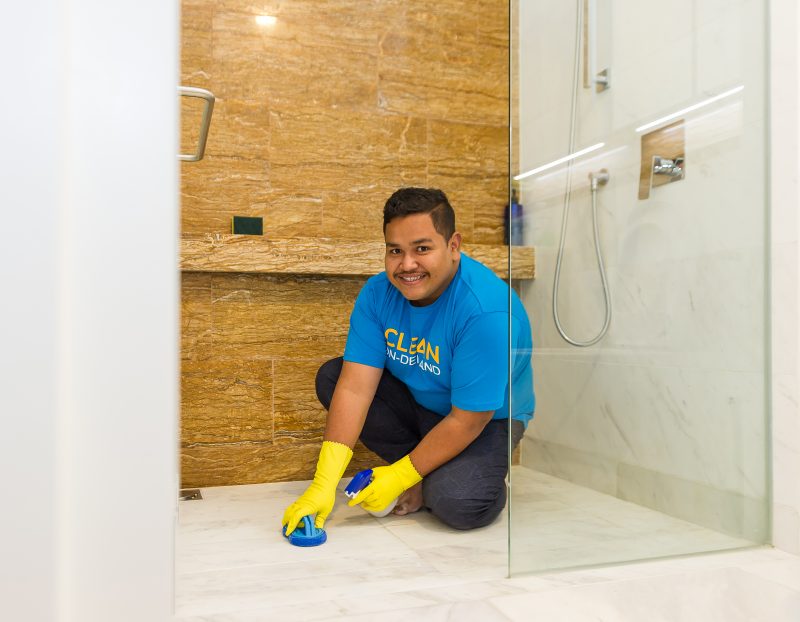 Just like your house needs periodic deep cleaning, so does your vacation rental. Schedule a deep cleaning once every few months to ensure the cleanliness of all areas. Deep cleaning may include:
– Polishing marble
– Dusting baseboards
– Cleaning stoves and ovens
– Cleaning the carpets
– Cleaning the refrigerator, freezer, and inside cabinets
– Sanitizing the washer and dryer
– Scrubbing the shower grout
The right cleaning service will notice the areas that need a little TLC and clean the areas for you. This is more than cleaning the surfaces – this is getting down on your knees cleaning, eliminating the build-up of dust, debris, fingerprints, and other accumulations that result from constant use.
Your guests want a rental that is completely clean and feels welcoming. The right cleaning service can give your rental unit the sparkle and shine your guests want, bringing them back again and again.
Check for Damages
Let's face it, renters often leave damage behind. They don't own the unit, so they don't worry much about it. Without a report from the renters, you may not know when a lightbulb is out, a pipe is leaking, or there are missing shingles on the roof. Even the smallest damages can leave future renters with a bad impression of your unit. You only get one chance to make a good first impression, make it a good one.
Learning about any damages right away can help prevent serious issues from occurring. The right cleaning company will inspect the property for any issues while they are in the home. Taking pictures, writing down the issue, and reporting it right away helps you save money and time. If the damages are something the previous renters did, the photographic evidence the cleaners obtain may be just what you need to file a claim for reimbursement.
When you know about the damages, you can fix them before they become a much bigger problem. You can also ensure that the problem is fixed before renting the unit to your next guests. Renting out a unit with a broken window, a door that doesn't close, a leaking roof or any other major issues risks the guests' satisfaction and your rental unit's ratings.
Set up Automatic Cleaning's
As a rental unit owner, you have your hands full. Not only do you need to make sure the rental unit is in tip-top shape, but you have to manage the guests too. That's a lot for you to handle at once. Why not automate the cleaning service so that you know the unit is always well cared for without you taking action.
Rather than scheduling cleaning every time your rental unit turns over, use a company that can schedule your cleaning's ahead of time. This way you don't have to worry about forgetting to call or overlooking the next rental period. When you already know your rental schedule, you can set up appropriate cleaning times to ensure that every guest is greeted with a clean and prepared unit. This gives you ample time to grab any necessary supplies or hire contractors to make any repairs.




Track the Cleaners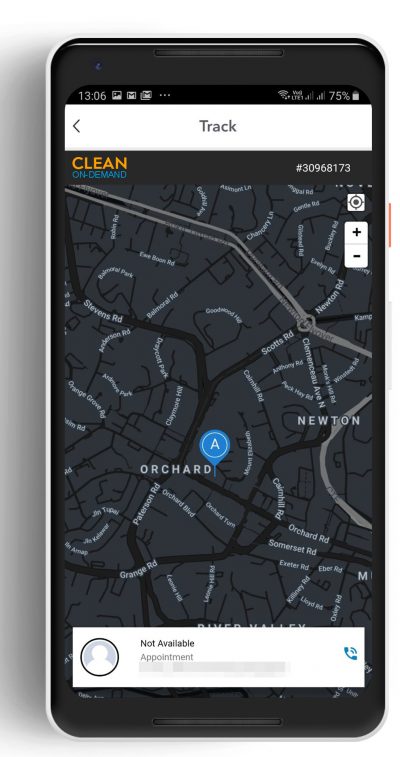 Of course, if you're paying for cleaning services, you want to make sure they are doing the job well. The right company will track the cleaners; leave notes regarding issues that must be addressed, and help you reschedule cleaning's when rental units don't turn over as originally planned. Being able to handle all of the scheduling and payments online makes the process a cinch and allows you to focus on what's really important – your guests.
Automating your vacation rental cleaning will make your life so much easier. Wouldn't you rather spend your time trying to keep your guests happy, or even advertising your rental unit to keep it booked? Leave the cleaning to the cleaning experts – the people that will get every nook and cranny, ensuring that your rental unit is in perfect shape for the next renters. You want a company that will respond to your special requests, communicate well, and streamline the process for you so that you can rest assured knowing that your cleaning service is handling your rental unit and all aspects of turning over a clean unit for you.